Dear all,

Tamilnadu cultural & educational trust is going to conduct state level, inter college Tamil village & Cultural dance competition as "Kalloori Sangamam" a grand competition is going to launch. So far we need your mass support and participation in this.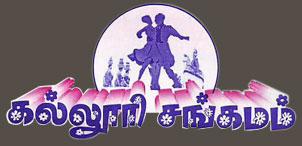 "Prize details for Kalloori Sangamam"
Total Prize
Worth 10 Lakhs and above
First Prize: 3,00,000 (3 Lakhs)
Other Prizes: Momento for colleges. + Cash gift for colleges.
Second Prize: 1,50,000 (1Lacs and 50 thousand).
Third Prize: Rs. 75,000 (Seventy five thousands).
Other Prizes: as said above.
Note:
The students who won titles in Semi Finals Momento + Certificate will be issue.
Certificates will be issued for those attend Quarter Finals.
Kalloori Sangamam in KR College competition is organized by Ttel Trust to get donation. Those who are studying full time / Part time college students from state level can eligible for participate in their competition.
There is no fees for college students who want to participate in this competition. Means its absolutely free participations"
Except students, outsiders are strictly not allowed to added competition or watch the competition.
After see this advertisement with in time period of 15 days students want to register by getting their college Principle / Management / Chairman letter.
This is based on village culture dance competition so for one assistance should available for 15 members.
According to the students added in maximum we can make 3 groups.
The proper letter from college management need without the letter student not allowed to participate in this competition.
College wants to guide the students according to the rules of trust.
Venue of the competition and time will be announced previously to the colleges.
The Judges of trust, result is finalized.