Tamil Nadu Traditional
Cultural & Educational Charitable Trust
(T TEL TRUST)
No: 13/332, Trichy Main Road,
Mannaparai (PO),
Mannaparai (Taluk),
Thiruchirapalli (District)
Pin Code - 621 306
Tamil Nadu, South India.
E-mail : tamilnadu@tteltrust.org
E-mail : chairman@tteltrust.org
Mobile : 97919 64797
Phone : 04332 - 261900
Send your Feedback
SATHYAM INSTITUTE OF SCIENCE & MANAGEMENT
(RUN BY T TEL Trust) ISO 9001:2008 (QMS) CERTIFIED
Trichy Main Road, MANAPPARAI - 621 306, TRICHY (DT),TAMILNADU.
Ph : 04332-261900 Mobile : 97919 64797
We provide Science & Management education from our T.TEL charitable Trust by Sathyam Institute of Science & Management,Manapparai -621306.Trichy-DT,TN.

This college/Institute is approved by PERIYAR UNIVERSITY, UGC Approved,NAAC Accredited With A'Grade, Government of Tamilnadu. The objective of the our educational program is to ensure that educational opportunities for development of UG/PG/DIPLOMA/ Vocational skills and know how are provided to learners so enable them to become a Entrepreneurs capable of running their own businesses.
From this Institute/college we promote the welfare of poor girls and women living in rural and slum area. There are many alied health education courses like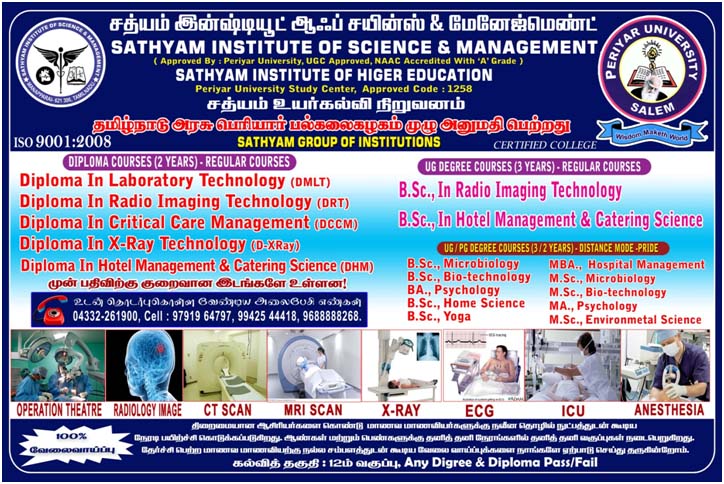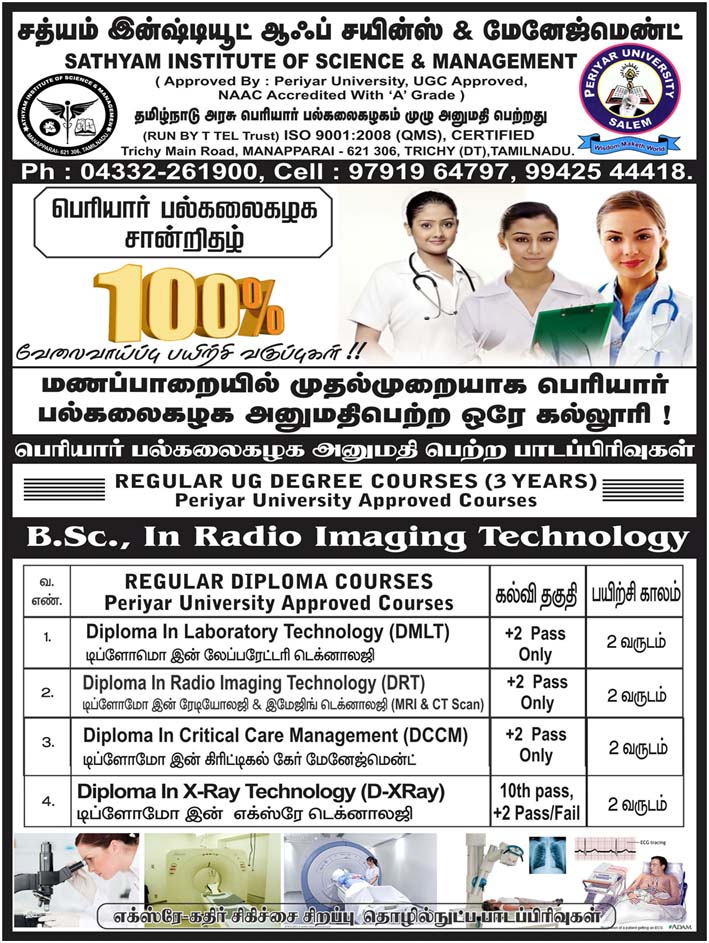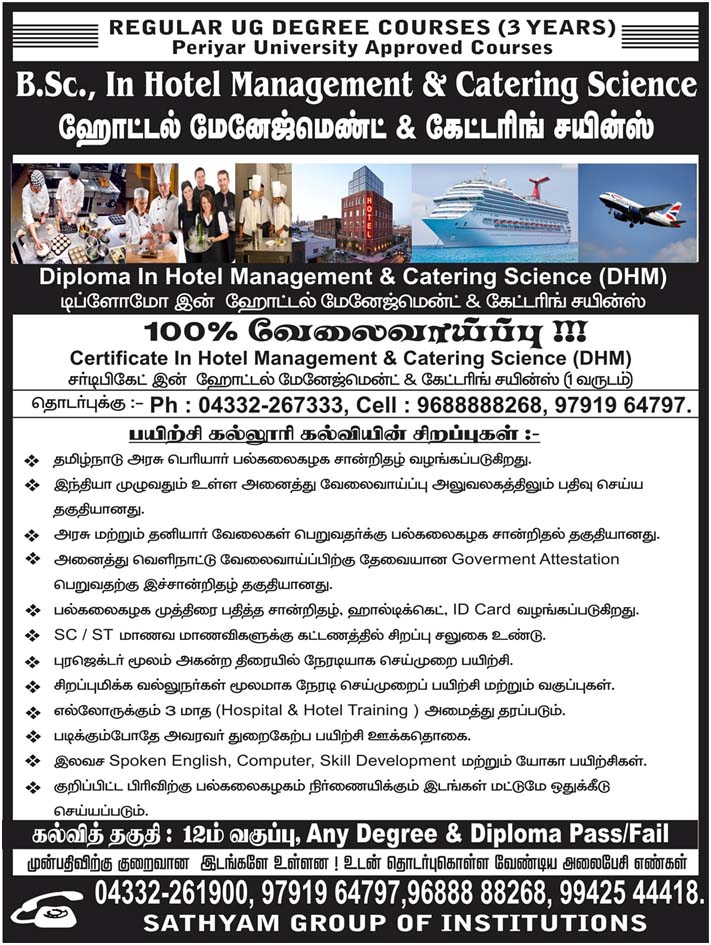 Educational Awareness to PUBLIC:
An educational awareness programs has conducted for the rural poor and urban slums women and youth. In remote villages, lot of the parents were not educated. So, our Trust organize awareness sessions for parents in surrounding villages of manaparai taluk and the villages of Trichy districts, pudukotai district, dindugal district and karur district.

For this we arrange the DISTANCE MODE EDUCATION IN ALL CATGORIES , in our SATHYAM INSTITUTE OF HIGHER EDUCATION, (RUN BY T TEL Trust) ISO 9001:2008 (QMS), CERTIFIED,Trichy Main Road, MANAPPARAI - 621 306, TRICHY (DT),TAMILNADU. PH.NO; : 04332-261900 Mobile : 97919 64797 . This Institute is approved by PERIYAR UNIVERSITY, UGC Approved, NAAC Accredited With A' Grade, Government of Tamilnadu. India. The following courses are,